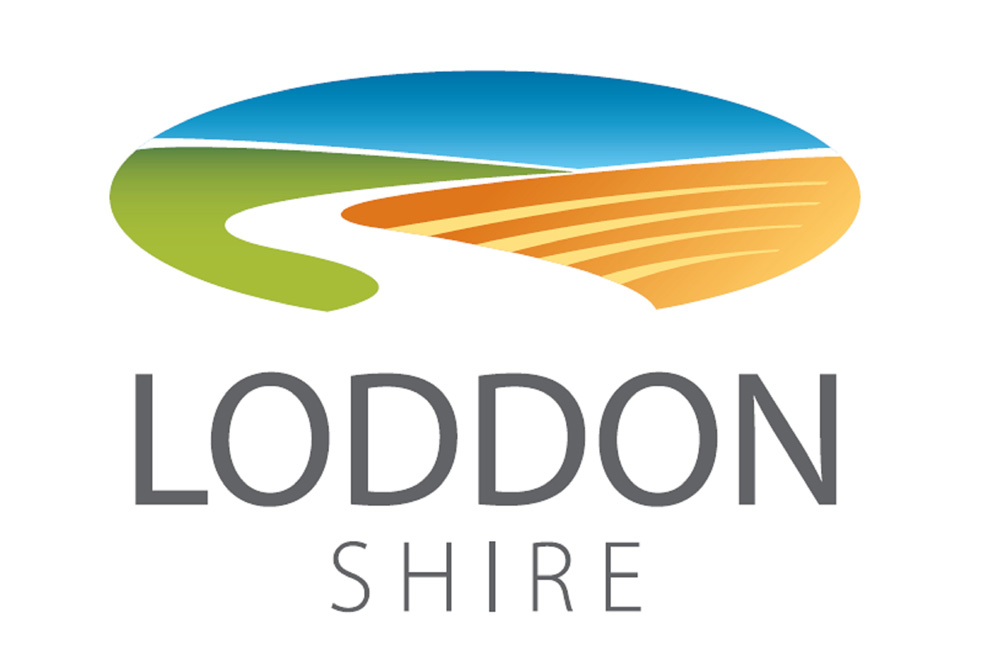 In partnership with Loddon Shire Council
"The MASH solar bulk-buy program is part of Loddon Shire Council's ongoing partnership with the Central Victorian Greenhouse Alliance which aims to deliver initiatives to encourage the uptake of renewable energy alternatives.
Loddon residents' uptake of solar is currently at 31%, above the national average of 27%. Our aim is to further increase this to 33%. Achieving this will raise $5,000 which will be donated to a not-for-profit in Loddon to cover the cost of a 4.29kW solar power system.
Not only does this partnership help to reduce CO2 emissions and raise funds for a community group to get solar power on their roof, it will also help our community members cut their electricity bills." – Phil Pinyon, CEO Loddon Shire Council
About MASH
MASH (More Australian Solar Homes) is a solar bulk-buy that makes it easier and more affordable for households and businesses to install a solar power system in order to cut their electricity bills and CO2 emissions. Established in 2014, MASH has helped over 1,500 people across central Victoria install solar panels on their home, business or school, reducing electricity bills by over $1M a year and lowering emissions by around 9,000 tonnes annually.
Through the MASH community bonus, money is raised to install free solar on buildings used by community groups and schools in the areas where we work – so far over $100,000 in free solar has been installed through the program across central Victoria. MASH is owned by the Central Victorian Greenhouse Alliance, a not-for-profit organisation which supports councils across central and north western Victoria – including Loddon Shire Council – with initiatives that encourage the switch to renewable energy.
MASH in Loddon Shire
As of October 2020, 31% of households in Loddon Shire have solar panels. This is well above the Australian average of 27%. Loddon Shire Council, as a member of the Central Victorian Greenhouse Alliance, has invited MASH into the Shire in order to encourage still more people get solar panels installed on their home, business or farm.
Through the MASH bulk-buy, the aim is to install at least another 75 solar rooftops over the next 12 months, increasing the percentage of solar homes in Loddon to 33%. If achieved, this will raise $5,000, enough to cover the cost of 4.29kW solar power system for a not-for-profit community group or school in Loddon Shire.
| | | | | |
| --- | --- | --- | --- | --- |
| | Number of Sales | Kilowatts | Community Bonus | CO2 Emissions Savings/yr |
| Target – by Nov 2021 | 75 | 300 | $5,000 | 420 tonnes |
| Actual – at Nov 2020 | 0 | 0 | 0 | 0 |
Why now is a great time to 'go solar'
Federal and State Government solar rebates for households are attractive at the moment – the Federal Government form of rebate (known as Small-scale Technology Certificates) reduce the cost of solar by around 30% and the State Government solar panels rebate is worth up to $1850 plus there's a government interest-free loan (repayable over 4 years) also worth up to $1850. Together these rebates slash the cost of solar – bringing the typical upfront cost of a MASH 3.3kW system down to just $350 and a 5.28kW MASH system down to $1825. With typical annual electricity bill savings of $700 (for a 3.3kW system) and $1200 (for a 5.28KW system), you can see that the numbers really stack up. Plus there's a similar deal for rental properties from the state government. For businesses and farms looking at solar PV systems up to 100kW in system, there's the STC rebate as well as affordable financing options which our solar supplier can help you access such as those from Sustainable Australia Fund.
MASH: Benefits for Households
MASH: Benefits for Businesses
Any size solar system, from 2kW to 100kW+
Electricity bill analysis
Solar quote including payback
Access to low cost finance
Advanced solar monitoring so that any loss of power generation is automatically identified by the solar installer and rectified under warranty.
Community Benefits
1% of revenue from solar installs in Loddon Shire will be placed into a community fund.
When enough is raised to cover the cost of a 5kW system, local community groups and schools in Loddon Shire will be invited to apply for a free solar system
Solar Power Prices
With falling prices for solar panels & inverters plus attractive rebates from the State and Federal Government, the upfront costs for 'going solar' have never looked so good. Check them out here.
Solar Power Systems
If you're looking for high quality, reliable solar power system backed by industry leading warranties, then you've come to the right place. Check out the system specs here.
About the MASH solar supplier

Appointed through a competitive tender process, Specialized Solar is the MASH solar retailer for the Loddon Shire. A Clean Energy Council (CEC) Accredited Solar Retailer and a Smart Energy Council member, Specialized Solar is one of the top 150 Victorian solar providers by volume. With dedicated sales and administration staff at offices in Melbourne and across regional Victoria, Specialized Solar has a proven track record for excellent customer service and high quality solar installations.
Specialized Solar is committed to working with local CEC Accredited Solar Installers where possible, so if this is you, please get in touch on 03 9117 6185 or by emailing admin@specsolar.com.au to find out if your business could be involved as a subcontractor for the MASH solar bulk-buy under Specialized Solar.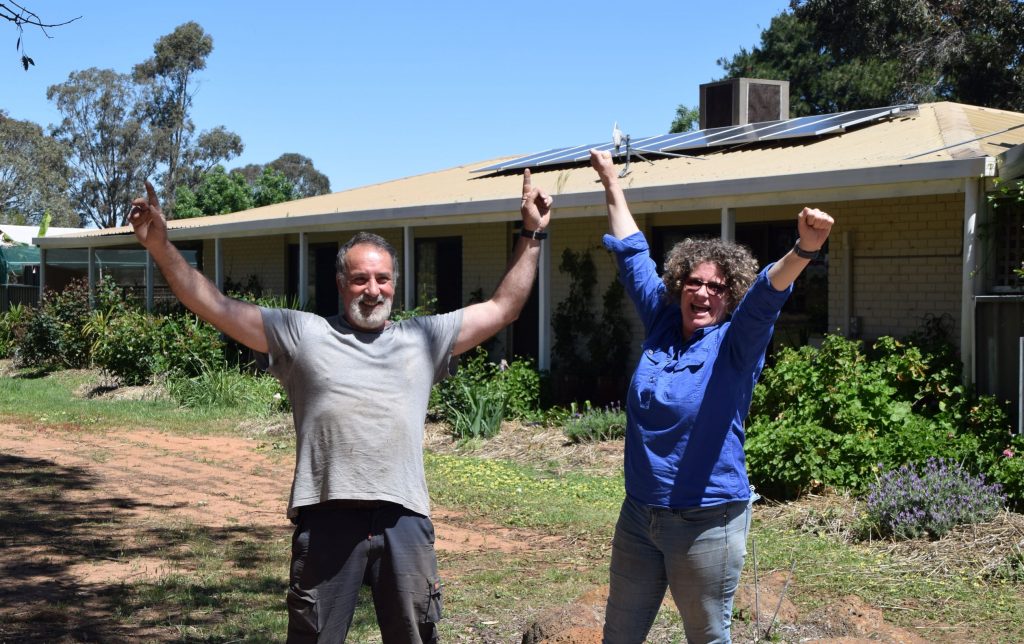 Karin and Eddie Iob in Bridgewater on their new MASH solar power system….
"We had been thinking of getting solar power for our small farm since moving to Bridgewater three years ago but where to start? Who should we go with and how would we make sense of all the deals?
"Luckily, Cr Colleen Condliffe happened to mention the MASH Community Solar Bulk-Buy which is a program run in partnership with Loddon Shire Council.
"We were put in touch with the MASH solar provider who guided us through the Victorian Government's solar panels rebate and was always ready to answer any questions we had. Each step was supported by clear emails we could refer to and an easy-to-read quote.
"A very generous interest-free payment plan and the knowledge we were buying at a co-operative community bulk-buy rate was some of the appeal. Also, we liked that our purchase would contribute towards the free installation of a solar power system on a community building in the shire.
"Now we, and our neighbour, are happily looking forward to a big drop in our power bills."
Learn more and request a quote
For an obligation-free quote, complete the online form – or call the MASH team on 1300 466 274. David on the MASH 1300 number can have a chat to you about your requirements (in general) and take your details and pass them to Specialized Solar. The team at Specialized Solar will then call you back within a couple of days and provide you with a quote (please have a copy of a recent electricity bill to hand). If you'd like to learn more about the 'Steps to Going Solar' with Specialized Solar, click on this link – it describes what happens from when you request a quote all the way through to installation.
MASH: A great way to go solar with a bulk-buy you can trust.
Call the MASH team on 1300 466 274.