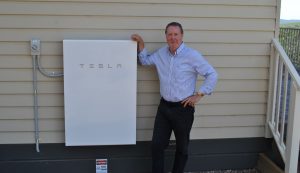 John and Airlie Loughran in Rochford, Macedon Ranges Shire, run a bed and breakfast business in the beautiful, elegant Rochford Schoolhouse (built 1857) on their property. All of their devices are dependent on electricity as well as the pump for the water. With the grid being prone to blackouts, they chose a Tesla Powerwall 2 battery storage system to provide the necessary resilience which gives them peace of mind that their residents will not be impacted.
John heard about the MASH Solar + Battery bulk-buy program through the Macedon Ranges Sustainability Group newsletter as he is a member. He participated in Zoom sessions on battery and solar run by MASH and their solar provider Cola Solar and felt confident to proceed with MASH.
Coming from a professional background in the tertiary education sector, John demands that things work well first time around. He was extremely pleased with the welcome, the quick responses and attention to detail from Cola Solar and MASH. The fact that MASH have a Community Bonus and support the uptake of solar for local community groups was icing on the cake.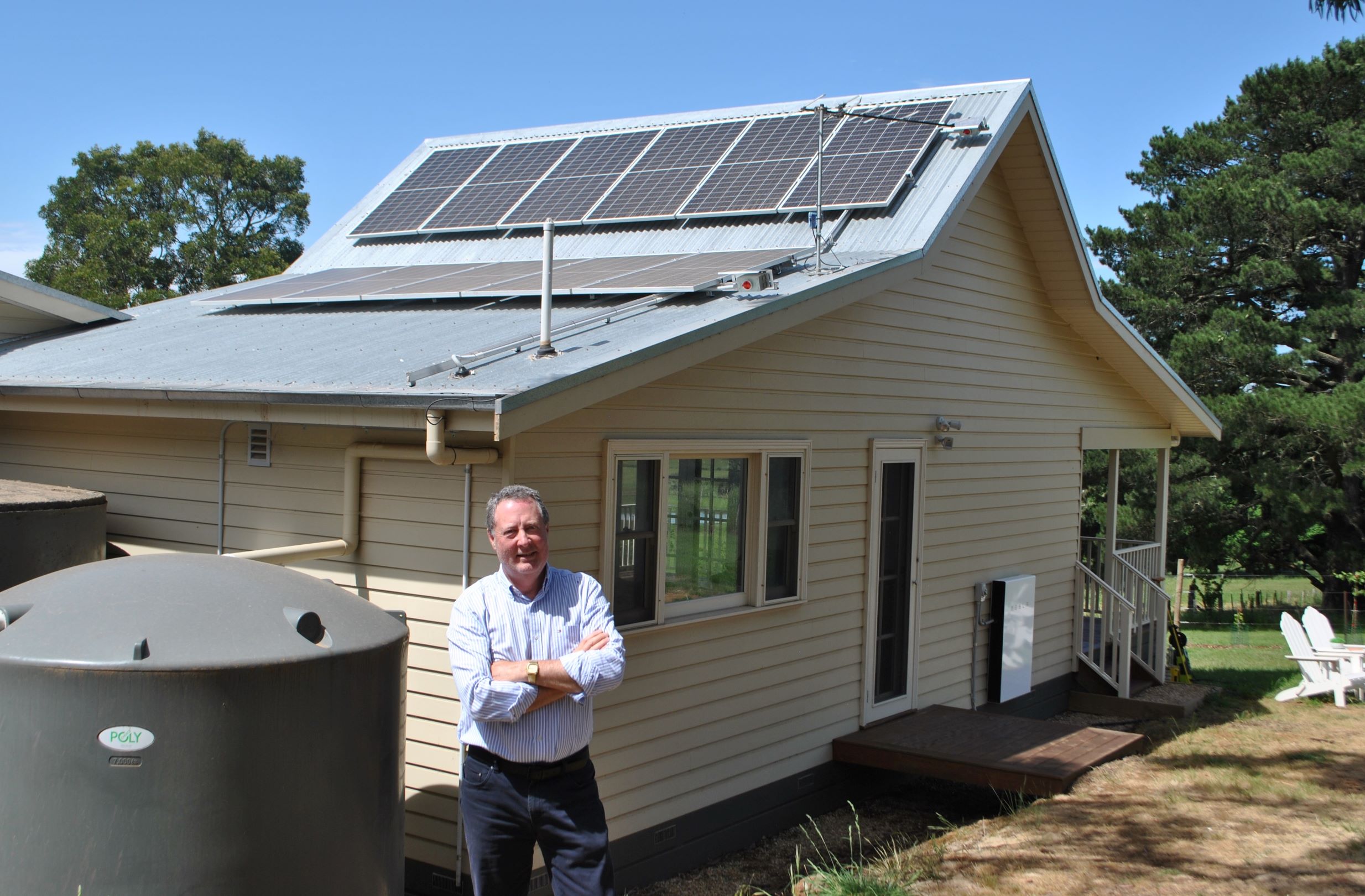 John couldn't be happier with the installation and being able to monitor and manage the Tesla battery from his iPhone. Everything about the process and the clean energy he is producing and storing "makes [him] feel good".
John and Airlie plan in the future to install an Electric Vehicle Charging Station for their bed and breakfast business that will run directly from their battery and solar system and benefit from the growing eco-tourist industry.