MASH supports local communities by donating a free 5kW solar system for every 100 solar rooftops installed. So far, we've donated eight solar panels systems to local schools and community groups – and we're planning to do more! It is testament to the ongoing widespread support of MASH which has now resulted in over 1200 solar rooftops. A big thank you if you have bought a MASH system over the last four years!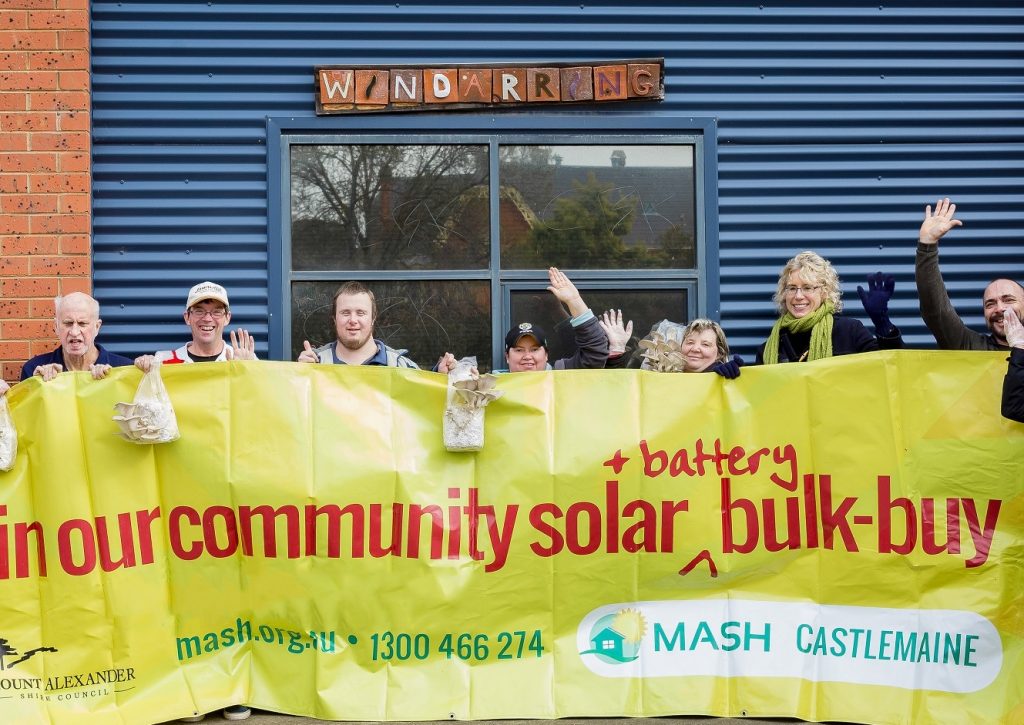 Recipients of the MASH community bonus systems
MASH Community Bonus Systems
Newstead Community Centre, Newstead, Mount Alexander Shire
Two systems for Castlemaine Housing Service, Mount Alexander Shire
Newham Primary School, near Hanging Rock, Macedon Ranges Shire
Castlemaine North Primary School, Mount Alexander Shire
Castlemaine Lions Club
This new solar system fits perfectly with our environmental strategy and we thank the Hub Foundation – as well as MASH customers – for helping us become cleaner and greener in our operations. – Karen Seaton, Principal, Castlemaine North Primary School

This MASH system will reduce our energy bills, allowing us to install quality library facilities and give our students greater access to digital technologies. – Julie Soutter, Principal, Newham Primary School

Our 2Kw MASH system has only been on a few weeks, but even having the panels on the roof has helped to insulate our roof and makes our living room cooler. And we're rapt to know that our bill savings should be around $700 each year. – Jane Huggins, recipient of one of the free PV systems via Castlemaine Housing Service

We feel that by demonstrating and showcasing this solar system at the Centre it will encourage the local and wider community to consider changes to their own lifestyle, to consider their own carbon footprint, and by doing so, become more sustainable. – David Stratton, Chairperson, Newstead Community Centre.
MASH Helps Castlemaine Childcare Co-operative
The MASH team has also helped Castlemaine Childcare Co-operative go solar by helping to facilitate a new 10.73kW solar system with a donation of $10,000 from Australia's greenest electricity retailer, Powershop.