What is MASH?
MASH, in partnership with Mallee Sun Solar and Hepburn Solar, is a highly successful community solar bulk-buy for homes in Central and Northern Victoria. Now over 1,500 households in the City of Greater Bendigo, Swan Hill, Mount Alexander, Macedon Ranges and Hepburn Shires have chosen to go solar with MASH. And just recently, five new councils have come on board as partners – Loddon Shire Council, Central Goldfields Shire Council, Pyrenees Shire Council, Buloke Shire Council, and the Ararat Rural City Council. MASH is growing!
MASH started in mid 2014 as a project of the not-for-profit Hub Foundation in Castlemaine, with the aim of doing something practical to help cut CO2 emissions. In April 2018, ownership and management of MASH was transferred to the Central Victorian Greenhouse Alliance, a not-for-profit organisation based in Castlemaine that works across central and northern Victoria to support local government with climate change mitigation activities. MASH has been recognised as an outstanding example of a community solar bulk-buy with an award from Environment Victoria.
MASH helps make solar simple
The MASH bulk-buy offers high quality solar power systems and battery storage, backed by solid warranties and installed according to best practice industry standards. It also provides great value, with competitive prices negotiated as part of the bulk-buy.
With MASH, there's also a 'give back' to the community in the form of free solar for community groups, kindergartens or schools in the region – with one percent of bulk-buy revenues donated as free solar.
MASH: Benefits to residents, communities and the environment
The level of interest and uptake for solar through MASH has been fabulous. Householders, in particular, seem to really get what MASH stands for – a way of buying a high quality solar and batteries at discounted prices from a trusted source, where there's also a benefit to the local community.
Here is what the bulk-buy programs have achieved since September 2014:
Over 1,500 new solar rooftops.
Over 5.7MW of installed solar power capacity (around 20,000 solar panels).
Household electricity bills cut by $1M each year.
CO2 emissions cut by more than 9,000 tonnes each year (equivalent to around 1800 cars off the road).
Seventeen community solar systems for schools and community groups.
High levels of customer satisfaction
Supported by Local Councils and Sustainability Groups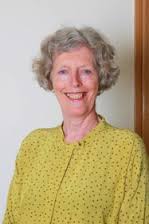 Cr. Christine Henderson
Mayor, Mount Alexander Shire
Council has supported the MASH solar bulk-buy initiative since it started in 2014. More than 300 shire residents have already chosen to go solar with MASH.
We commend this program for its quality and value, as well as the wider benefits it delivers to our community and the environment.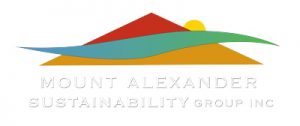 Mary Blain, Deputy Chair, Mt Alexander Sustainability Group
"Given that Mount Alexander Sustainability Group (MASG) is committed to working towards zero net emissions in Mount Alexander Shire by 2030, we are happy to continue our support for the MASH bulk-buy. MASH has helped over 500 households in the Mt Alexander Shire go solar in the last 5 years, cutting CO2 emissions by around 3,000 tonnes each year. This is a worthwhile program that also supports local community groups and schools with free solar. We recommend that anyone looking to go solar, or add battery storage, takes a look at what MASH round 5 can offer."

David Gormley O'Brien, President, Macedon Ranges Sustainability Group
We've supported the MASH bulk-buy for over 4 years, and we're delighted to continue our support for this worthwhile program as it enters its fifth round.
We're assured that the MASH team has done its due diligence by going out to tender to seek a high quality, reputable solar supplier and installer.
Check out the MASH bulk-buy if you are thinking solar power or battery storage. They're a good option to consider - plus they give back to our local community in the form of free solar for community groups.
Mayor of Councillor of Central Goldfields Shire Council, Cr Chris Meddows-Taylor
"Central Goldfields Shire Council is pleased to be a partner of the MASH community solar bulk-buy. MASH is owned by the not-for-profit Central Victorian Greenhouse Alliance which works with councils – including ours – to encourage the switch to renewable energy. MASH will also give back to the Central Goldfields Shire community in the form of free solar for community buildings and schools. If you are thinking solar, take a look at what MASH offers."
"Council is keen to promote the uptake of solar for homes and businesses in our Shire as it's a clean source of sustainable energy and can help reduce electricity bills. We have just become partners of the MASH community solar bulk-buy, a highly successful program run by the not-for-profit Central Victorian Greenhouse Alliance. We encourage anyone looking to get solar panels or install battery storage to take a look at what they offer. There's also a bonus for our community as the more people who purchase through MASH in our Shire, the more is raised by the bulk-buy team for free solar for community groups and schools. It's a win/win way of 'going solar' that's good for you, good for the environment and good for our community."
List of participating Councils
Click on one of the participating Shires below to find out more about the Bulk-buy program in your area, including prices, upcoming information sessions, news, and installer details.