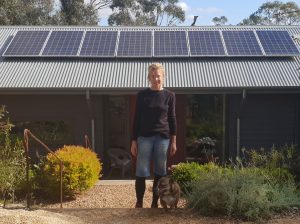 Benjamin Franklin famously said that "'In this world nothing can be said to be certain, except death and taxes."  Well, to that, I reckon we can add "electricity price rises", a point that's increasingly top of mind as so many of us spend more time at home with the resulting increase in power bills.
The good news is that it is possible to alleviate the pain of high electricity bills by installing solar at an upfront cost that is pretty enticing.  For example, through the MASH solar bulk-buy, you can get a 3.3kW solar power system for an out-of-pocket cost of just $274.
How's that possible?  Are the installers doing it for love?  Well no! It's possible for a number of reasons: the costs of solar has dropped by around 80% in the last 10 years; the MASH team got very competitive pricing from a well-regarded local solar company; and rebates are attractive at the moment.
By installing a 3.3kW solar system, expect to save around $750-$800 per year off your electricity bill.
Why now's a great time to go solar
In this article, I'll explain the rebates on offer – and why it is a great time to get solar panels on your home.
To do this, I'll give you a worked example of how we advertise an upfront price of $274 for a 3.3kW quality solar system.
3.3kW solar power system through the MASH solar bulk-buy
| | |
| --- | --- |
| Price inc GST | $4,050 |
| Less the value of the Solar Homes rebate (for solar PV) | $1,888 |
| Less the Solar Homes interest-free loan (Govt loan) | $1,888 |
| Initial out-of-pocket cost after rebate and loan | $274 |
The amount of $4,050 is the price of a solar power system through the MASH bulk-buy for a standard, single-phase installation. This price includes the Federal Government form of rebate – called Small-scale Technology Certificates (STCs).  Without STCs, the price would be around 30% higher.
Explained: The Vic Govt Solar Panels Rebate
The Solar Panels rebate of up to $1,888 is from the Victorian Government and is available to eligible households.  Eligibility criteria include:
it is an existing property
property value is no more than $3M
total household income is no more than $180k
you haven't already received a rebate from the Solar Homes program
If you are eligible for the Solar Panels rebate, you will most likely also be eligible for the Victorian Government's interest-free loan (the same amount as the rebate).  For a $1,888 loan the monthly repayments are $39.33 over 4 years – that's $1.30 a day!
The Solar Panels rebate is also available for rental properties (but not the interest-free loan).
Learn more about the MASH solar bulk-buy at an online meeting on 21 May, from 5-6pm.  Register at mash.org.au or call us on 1300 466 274 to request a quote.
Visit solar.vic.gov.au or call 1300 376 393 re the Solar Homes program.
This article was written by Jo Kaptein, organiser of the MASH community solar bulk-buy.  MASH is owned by the not-for-profit Central Victorian Greenhouse Alliance and supported by Mt Alexander Shire Council, Macedon Ranges Shire Council, Mt Alexander Sustainability Group and Macedon Ranges Sustainability Group.