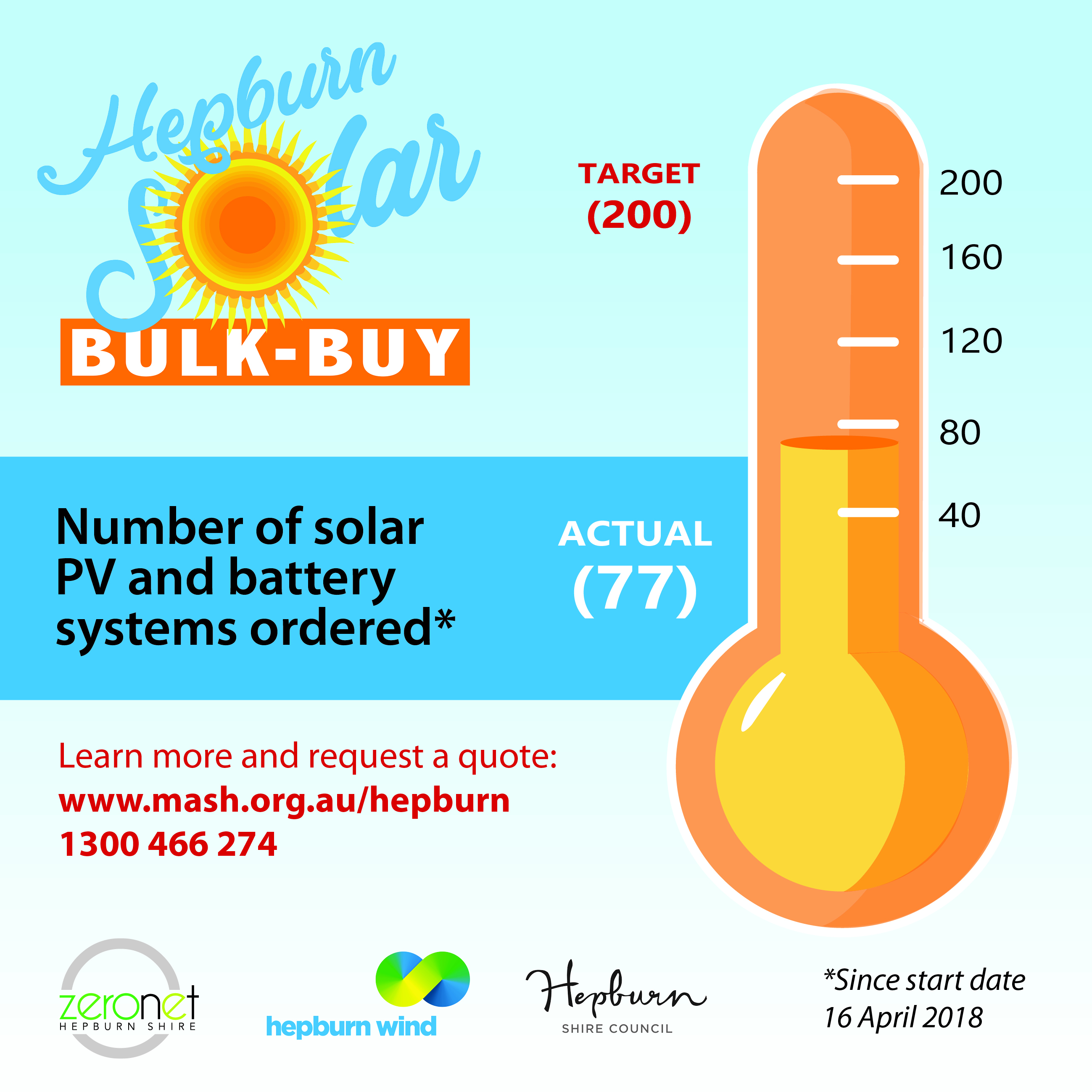 In just 35 working days since the Hepburn Community Solar Bulk-Buy was launched, 55 residents and businesses have invested in a solar PV or home battery system.  These results will add an additional 320 kilowatts of solar generation capacity, helping propel Hepburn Shire towards its goal of zero-net emissions.
"Over $450,000 has been investment by Shire residents in solar and battery systems since the 16th of April when this bulk-buy started," said Jo Kaptein, Program Lead for the Hepburn Solar Bulk-Buy which is organised by the not-for-profit Central Victorian Greenhouse Alliance.
"We're aiming for a total of 200 systems installed by the end of December and within just over 1 month, we've already more than a quarter of the way there. And the good news is that in just the couple of  weeks, we've got two new local Hepburn Shire installers signed up to help do these installations."
"We've run bulk-buys in Mount Alexander, Macedon Ranges and the Bendigo areas for the last four years and, to be honest, the uptake here in Hepburn way is probably the strongest we've experienced yet," said Jo.
"It's been awesome to have the support of Hepburn Shire Council, Hepburn Wind and all the local sustainability groups."
"We're right on track for delivering on the community bonus promise – which is $20,000 in free solar for community groups and schools in Hepburn Shire when we reach 200 systems installed."
For more information about the Hepburn Solar Bulk-Buy, visit www.mash.org.au/hepburn or call  1300 466 274.