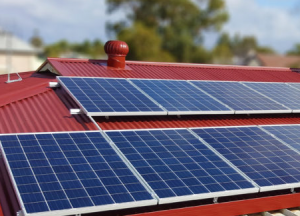 There's some good news for householders applying for the Solar Homes Rebate – the paperwork requirements have been reduced.
Solar Victoria, the organisation responsible for administering the rebate, has announced that they have cut back the number of supporting documents that need to be included with a rebate application from eight to just three.
Here's what's now required
Now, all that is required* in terms of supporting documents is:
✔️ Certificate of Electrical Safety
✔️ PV Small-Scale Technology Certificate (STC) Assignment Form
✔️ Tax Invoice / Receipt including total cost of system installation, any discounts and rebates applied (e.g. STCs), and the balance paid in full by you. If the balance is subject to a repayment plan provided by your Solar Provider please ensure this is documented in the receipt or additional documentation is provided.
Learn more at the 'how to apply' page on the Solar Homes website. 
Here's what's no longer needed
The documents that are no longer required are:
• Distributor's Solar Connection Form
• Micro Embedded Generator Connection Form
• Service Order Reference Number
• Electrical Work Request
• Customer Reference Number.
Jo Kaptein, Manager of the MASH and Hepburn Community Solar Bulk-Buys says, "This reduction in the amount of paperwork that householders need to submit for the rebate application is fabulous news.  This makes for a simpler, more streamlined process which should help speed up the whole process."
*Correct as of 8/4/2019. Note: applicants also must have:
An eligibility number from Solar Victoria. Visit the eligibility information page on the Solar Homes website to find out if you meet the requirements
Installed a solar PV system that meets quality and safety standards and
Not already received a solar hot water rebate from Solar Homes program. Households are only eligible for one rebate under the Solar Homes Package.