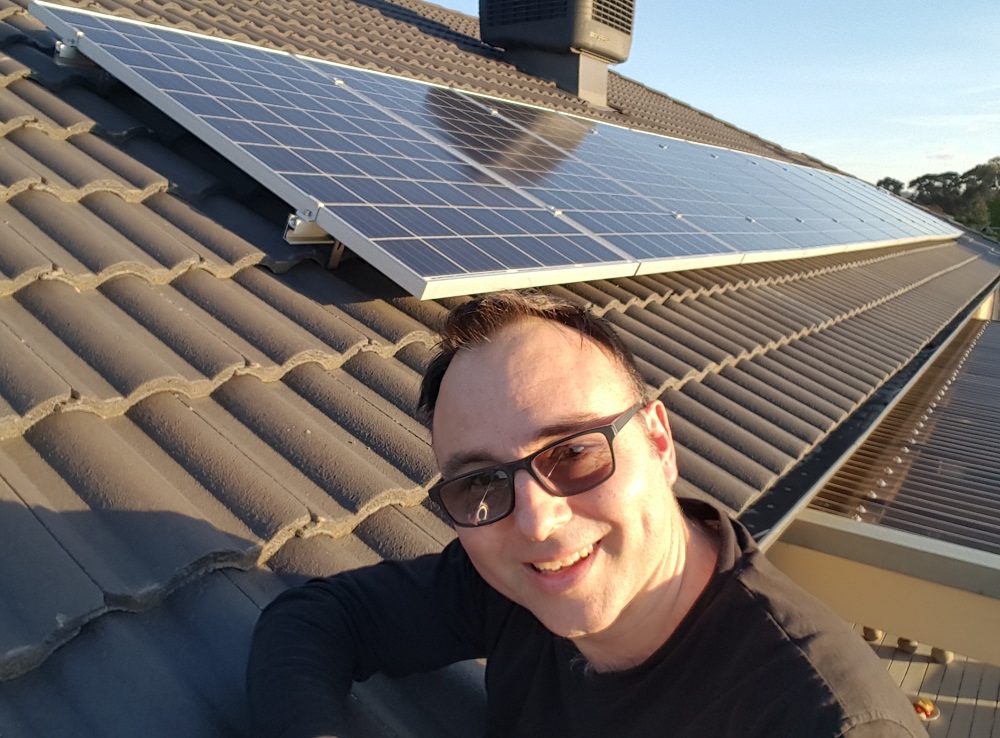 A young family from Gisborne in the Macedon Ranges are the latest to go solar as part of the campaign for More Australian Solar Homes, known as MASH, a community solar bulk-buy for residents and businesses in the region.
Richard Polak and his family recently had a 3.12kW solar system installed at their home in New Gisborne and join the growing list of over 550 households who have chosen to go solar with the MASH in the last two years.
Reducing bills important
Mr. Polak said one of the reasons they decided to go solar was to reduce the family's energy bills, "Our electricity bills are around $400-500 per quarter – running things like TVs, lighting and electric hot water and an evaporative cooling system."
"My partner and I are working a lot more from home so our power usage is increasing. Having solar will cut our electricity bills as we are using a lot of power during the daytime."
Doing our bit for the environment
Richard also said that having solar at home enabled his family to help do their bit for the environment, "We have two children so we see it as a great opportunity to discuss energy usage with the kids, and why it is important to look after the environment."
"Solar is something tangible that they can see. We want them to be aware that electricity and gas does not grow on trees and there are ways of being less wasteful with power."
"Just because we have solar, we do not want to start using more power. We want to be energy efficient and conservative with our power use."
Pleased to support a community initiative
Mr. Polak was pleased to be able to support the local community initiative, "I read about MASH in the Midland Express and decided that it was worth supporting. If we can bring down costs by being part of this community initiative, then that benefits everyone."
"The solar supplier, Sunergy, have been great to deal with. All the information they provided was very helpful and my enquiries were answered promptly and effectively."
"Our installation was even earlier than expected which suited us very well. It looks great and now we can't wait to see the bill savings."
The installation at a glance
4 person home in New Gisborne, Macedon Ranges Shire, Victoria
Electricity bills before solar PV system: $400-500 per quarter (approx)
Running on electric: TVs, lighting and electric hot water and an evaporative cooling system
MASH Premium solar PV system installed October 2016, comprising:

3.12kW JA Solar Panels
Fronius Primo inverter
More info
For more information about MASH and to register for quote, visit mash.org.au or call the MASH team on 1300 466 274.
MASH is an initiative of the not-for-profit organisation The Hub Foundation Castlemaine, in partnership with the councils and sustainability groups in the Shires of Macedon Ranges, Mount Alexander and the City of Greater Bendigo.