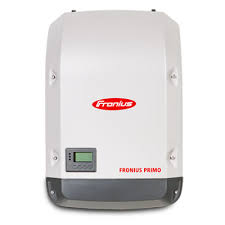 Founded in Austria in 1945, Fronius is recognised as one of the world's foremost manufacturers of high quality solar inverters for residential and commercial solar power installations. Represented in over 60 countries, Fronius has over 4,500 employees who work in three divisions – solar energy, battery charging and welding. Unusually, Fronius is both a global technology leader and a family-run business.
All Fronius solar inverters are engineered, designed and manufactured in Austria. Their reputation for excellence and reliability is backed by exceptional service and technical support. In 2010, Fronius opened its Australian office, based in Melbourne, where it provides customer service and technical assistance for its solar products. Fronius inverters are rated as the #1 solar inverter in Australia in 2020 for both residential and commercial use according to industry authority, Clean Energy Reviews.
Fronius warranty
The Fronius inverter comes with a 10 year product warranty for customers purchasing this inverter through MASH solar retailer/installer, Cola Solar.
Solar monitoring
Wifi monitoring comes standard with all inverters via the Fronius Solar.Web. The addition of the Fronius smart meter (also available from Cola Solar) enables monitoring of energy generation and consumption, and can be used as a complete home energy monitoring system. A free solarweb smart phone app is also available for android or iOS.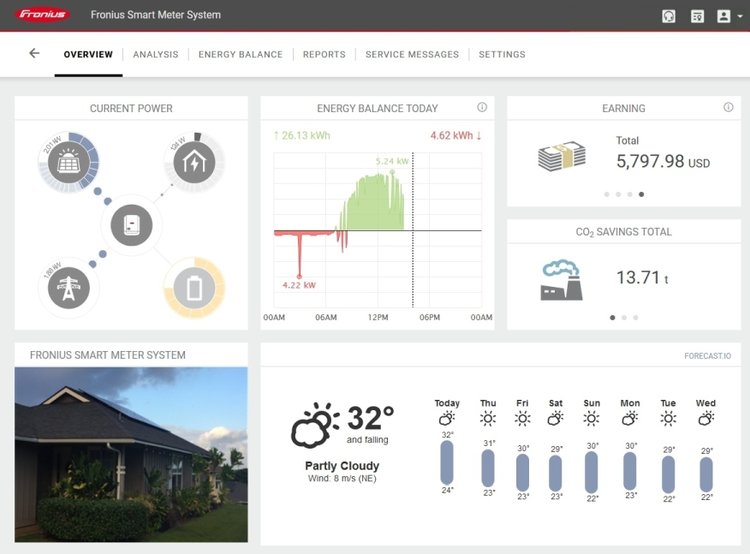 Benefits of Fronius solar inverters
Perform effectively, even in extreme heat

With fan-forced active-cooling system, Fronius inverters work efficiently on hot sunny days without noticeable loss in performance, even in temperatures up to 50 degrees Celcius. (Most other inverters use passive cooling systems which do not provide the same performance levels in extreme conditions).

Quick and easy installation

The unique 'snap-in' design of Fronius inverters means they are faster to install and service.

User-friendly online monitoring

Built-in Wifi monitoring provides easy-to-understand information about the performance of your solar system, at home or on the move.

Neat installation

Fronius installations look neat and tidy as the DC isolator and string fusing is built into each Fronius inverter.

Excellent support

Trained Fronius Service Partners are able to carry out repairs at your premises without having to replace the device right away.

Easy to 'export limit'

If your local network distributor insists on limiting the amount of electricity your solar power system can export to the grid, the Fronius inverter can be set up to limit your solar exports to meet the requirements of your solar connection agreement. (Note, this requires the addition of a Fronius Smart Meter).

Easy to integrate with home automation devices

The open interfaces on Fronius inverters facilitate straightforward integration into home automation systems. This means electrical devices can be switched on and off from a tablet or a smartphone according to the time, weather, etc.

Extremely low recorded failure rate.

If a failure occurs, Fronius usually ship replacement units in 3-5 business days.
Fronius Technical Specifications