About the MASH Bulk-buy
The MASH Bulk-Buy is a community initiative supported by Ararat Rural City Council to make it easier for households and businesses to go solar and add battery storage.
Going solar or adding battery storage can help you cut your electricity bills and become more self-sufficient. And with the MASH Bulk-Buy, you can feel good that you are also supporting your local community – as every installation counts towards more money going towards free solar for community groups and schools in the Ararat Rural City.
So spread the word, as the more solar that's installed in the Ararat Rural City the better!
---
About the MASH solar supplier
Appointed through a competitive tender process, Specialized Solar is the MASH solar retailer for the Ararat Rural City. A Clean Energy Council (CEC) Accredited Solar Retailer and a Smart Energy Council member, Specialized Solar is one of the top 150 Victorian solar providers by volume. With dedicated sales and administration staff at offices in Melbourne and across regional Victoria, Specialized Solar has a proven track record for excellent customer service and high quality solar installations.

---
Information Meetings
Join us at a Solar info meeting to find out if going solar is the right thing for you! In just 90 minutes, you will get a comprehensive overview of the MASH offer and the opportunity to put your questions to the MASH team and our solar installer.
There are no upcoming events at this time.
---
Supported by Ararat Rural City Council
MASH Solar Bulk-Buy: Good for you. Good for your community. And a step towards a cleaner world for all of us.
---
What our customers say
"We had been wanting to go solar for a very long time. We have quite high electricity bills, particularly in summer. We knew that with solar we could reduce them.
"The Victorian Solar(...)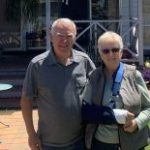 Faye and Maxwell Palmer, Nyah
February 19, 2020
"We chose to go solar with the Mallee Sun Solar Bulk Buy because it is a Council-supported program. I don't know much about solar and I didn't want to invest lots of time in research. So(...)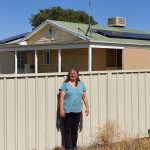 Irene Thalasinos, Robinvale
November 26, 2019
---
Latest News in Ararat Rural City
March 15, 2021
Ararat
Ararat Rural City Council has a plan to help households and businesses reduce energy bills across the municipality through a new solar bulk-buy program. Through Council's involvement with the Central […]…