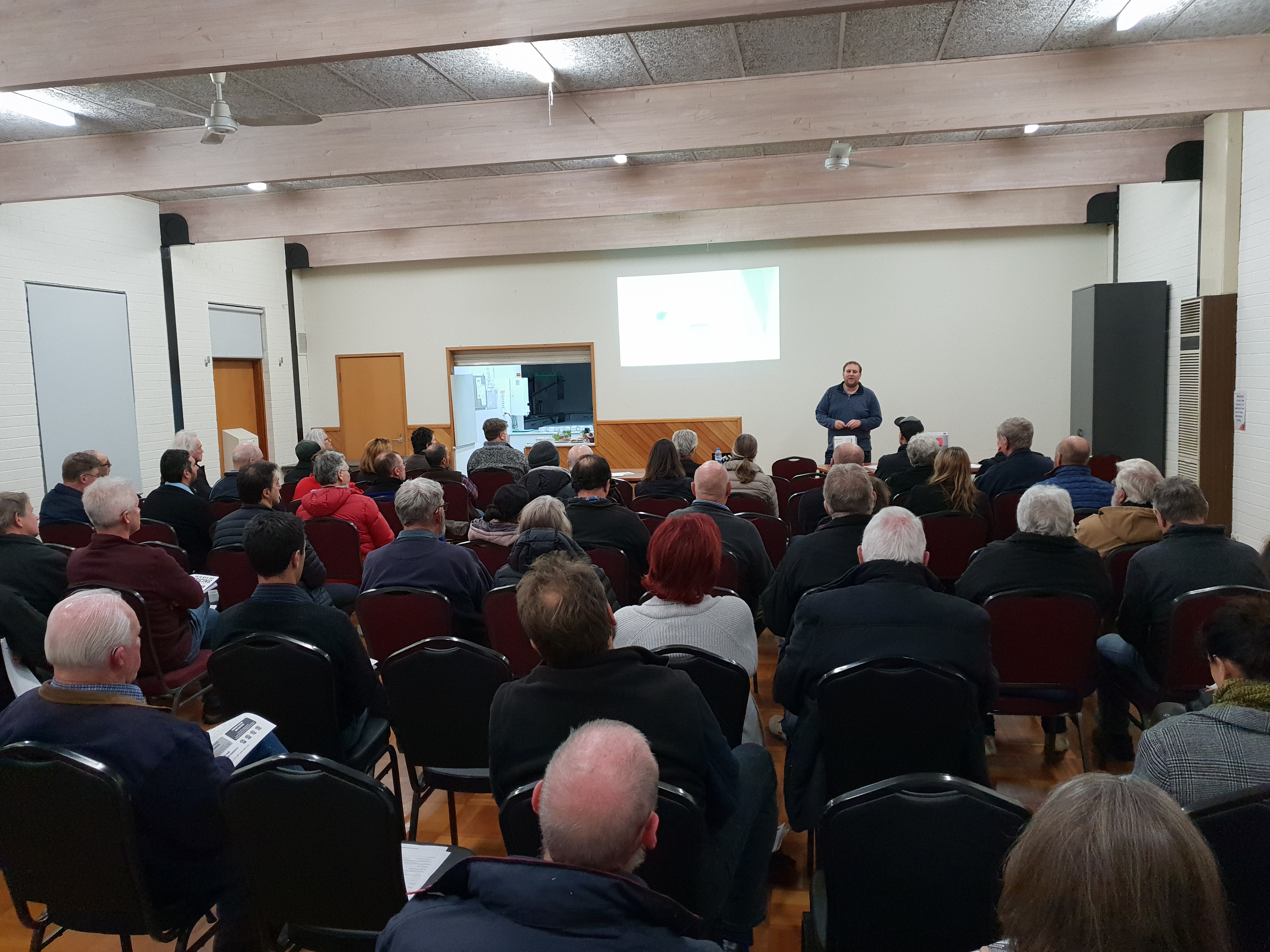 A crowd of almost 70 residents attended an information session in Gisborne on 9 August 2018 about the solar bulk buy program MASH (More Australian Solar Homes).
350+ MASH solar systems installed on homes in the Macedon Ranges Shire
This followed high attendance numbers at information sessions in Kyneton and Woodend the previous week, confirming the interest amongst residents to generate renewable energy and save money on power bills. In the four years it's been running in the shire, MASH has resulted in solar systems being installed in over 350 homes in the Macedon Ranges Shire (and over 950 homes across Central Victoria), and a free solar system to a local primary school in Macedon Ranges Shire (Newham Primary School), as well as seven other free solar systems elsewhere.
The program arranges solar panel purchase and installation on behalf of residents, with the current Round 4 extending to solar battery storage. The solar supplier and systems are selected through a public tender process overseen by the Alternative Technology Association. Previously organised by the Hub Foundation in Castlemaine, MASH is now a program of the Central Victorian Greenhouse Alliance.