Watch out! A giant, virtual flowering vine is soon to take over the Phee Broadway Theatre foyer as part of the Castlemaine State Festival. The vine will grow into an ever-changing digital sculpture that maps the pledges visitors make to care for the environment.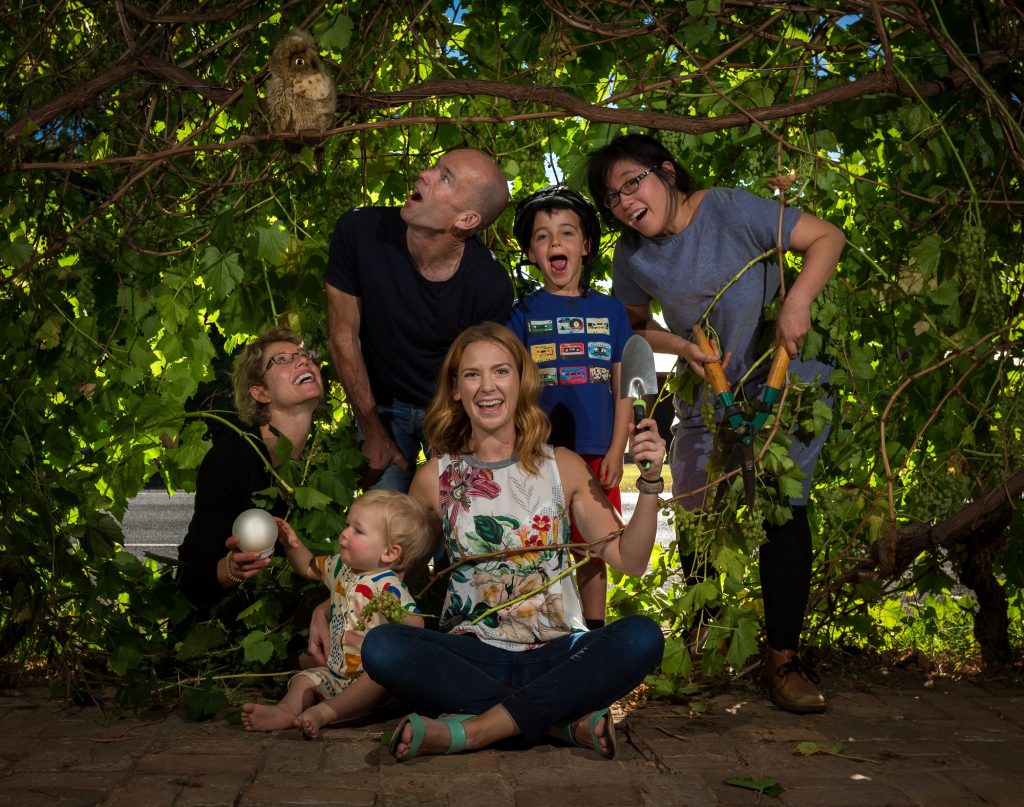 Bringing together arts and sustainability
Known as the Garden of Earthly Delights, the artwork, is generously supported by not-for profit organisation, the Hub Foundation, and is the brainchild of local arts producer, Jodi Newcombe of Carbon Arts, and Melbourne-based digital artist, Pierre Proske. By bringing together arts and sustainability the team hopes to foster a unique space for conversation and connection.
At set times, festivalgoers will be invited to plant their 'seeds of change' – actions that will make a difference to the local environment, particularly in reducing carbon emissions that contribute to climate change. These actions become animated by the witty and playful illustrations of award-winning artist and collaborator, Sarah Firth.
"We can often feel like our efforts alone don't have much of an impact" says producer Jodi Newcombe. "The idea behind this artwork is to show how little actions add up and to reward people for their initiative."
"The Hub Foundation's mission is to help reduce the Shire's carbon emissions", says project officer Jo Kaptein. "With this artwork we see an innovative opportunity to connect people to local resources and organizations that will help them make a difference.
One of the real world pledges being offered to festivalgoers is the chance to contribute to a solar project at the Winters Flat Primary School in Castlemaine. Donations of just $2 per ticket are equivalent to making that festival experience carbon neutral and are part of the festival's efforts to take a leadership stance on climate change.
"What this project highlights, in the most colourful and engaging of ways, is the incredible strength and diversity of environmental organisations in this shire. It's by working together that we will achieve our goal of a zero net emissions future", says MASG Mount Alexander Sustainability Group chair Mary Blain.
The Garden of Earthly Delights will launch on the 18th of March at the Phee Broadway Theatre foyer. Check the festival program for specific times and dates for interacting with and contributing to the building of the artwork with your green pledges.
VENUE:Foyer of the Phee Broadway Theatre, Mechanics Lane, Castlemaine
DATES & TIMES
For viewing:
Saturday 18 to Saturday 25 March, 10am to 5pm
For interacting:
Saturday 18 and Sunday 19 March, 10am to 12pm and 5 to 7pm
Wednesday 22 to Friday 24 March, 10 to 12pm
ADMISSION:Free