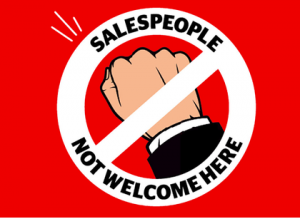 "Door-knocking or telephone marketing to sell solar is in my opinion a pretty tacky way of trying to reach people", said Jo Kaptein, organiser of the MASH and Hepburn Solar Bulk-Buys.
"I work on the MASH community solar bulk-buy which relies heavily on trust from buyers and the organisations, such as Councils, which support us."
"I know – from talking to hundreds of people who are thinking of investing in solar – that they don't like to be door-knocked.  People tell me that they feel put under pressure by the hard-sell approach.
"Recently we've been taking tens of calls every week from residents asking if we're the organisation that is door-knocking and telephoning people in central Victoria and claiming to be community solar bulk buy.
"The answer is No!  The MASH project never has – and never will – do door-knocking or telephone marketing. What we do instead is lots of Community Information meetings so people have the information they need to decide what's best for them – without any hard sales pressure!
"Even the director who started up MASH back in 2014 was telephoned by this community solar bulk-buy company in the past week.
"Checking out their website, we see no ABN and no businesses address. So you've got to wonder who are these people?
"As they say, buyer beware!
"MASH has now successfully installed over 900 solar systems, with great integrity and great follow-up service if needed. It's the place to contact if you want high quality solar power at a good price.
Written by: Jo Kaptein, Organiser of the MASH and Hepburn Community Solar Bulk-Buys
jo@cvga.org.au  Ph 1300 466 274 www. mash.org.au