Supported by Local Councils and Sustainability Groups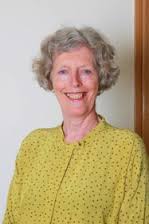 Cr. Christine Henderson
Mayor, Mount Alexander Shire
Council has supported the MASH solar bulk-buy initiative since it started in 2014. More than 300 shire residents have already chosen to go solar with MASH.
We commend this program for its quality and value, as well as the wider benefits it delivers to our community and the environment.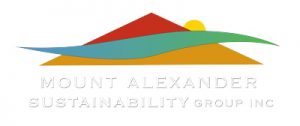 Mary Blain, Deputy Chair, Mt Alexander Sustainability Group
"Given that Mount Alexander Sustainability Group (MASG) is committed to working towards zero net emissions in Mount Alexander Shire by 2030, we are happy to continue our support for the MASH bulk-buy. MASH has helped over 500 households in the Mt Alexander Shire go solar in the last 5 years, cutting CO2 emissions by around 3,000 tonnes each year. This is a worthwhile program that also supports local community groups and schools with free solar. We recommend that anyone looking to go solar, or add battery storage, takes a look at what MASH round 5 can offer."

Macedon Ranges Sustainability Group
"With the increase in home working, many of us are using more electricity in the daytime with a resulting increase in power bills. Solar, more than ever, makes great sense for many households and businesses. Combined with the rebates on offer from state and federal governments, the costs of going solar are looking very attractive at the moment. Even battery storage with a Tesla Powerwall 2 has come down to below $10k through the MASH program, for those households who are eligible for the battery rebate. Whilst this is still a lot of money, it is the lowest it has ever been!
We've supported the MASH bulk-buy for over 4 years, and we're delighted to continue our support for this worthwhile program as it enters its fifth round.
We're assured that the MASH team has done its due diligence by going out to tender to seek a high quality, reputable solar supplier and installer.
Check out the MASH bulk-buy if you are thinking solar power or battery storage. They're a good option to consider - plus they give back to our local community in the form of free solar for community groups."