Here are the prices* for solar power systems supplied and installed by Specialized Solar, as well as the bill savings you might expect in the first year. These prices are for standard and premium installations and include GST.
They do not include the Victorian Government's Solar Panels Rebate which is worth up to $1,850 for eligible households. This rebate – plus the interest-free loan from the state government for the same amount as the rebate – reduces the out-of-pocket costs for going solar by up to $3,700. And if you choose to purchase a system through the Mallee Sun Solar Bulk Buy, our solar provider will help you every step of the way including assistance applying for the Victorian Solar Panels rebate.
It's a great time to go solar, that's for sure!
---
Standard System
Seraphim Solar panels 330W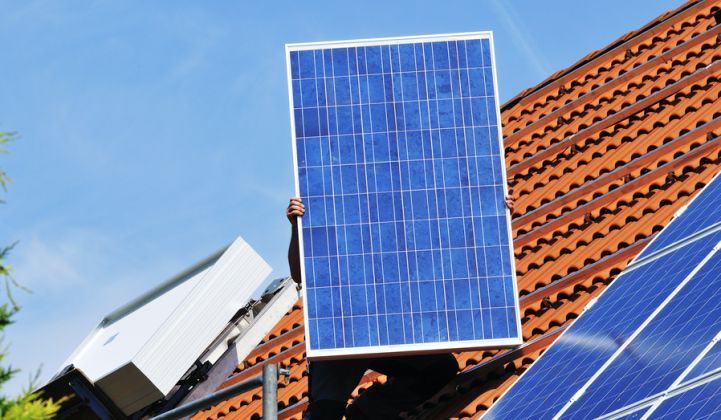 15 year product warranty
25 years performance warranty
---
Premium System
Seraphim Solar Panels 330W
ABB Aurora Inverter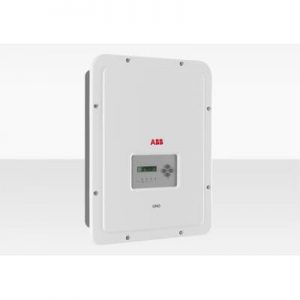 The Premium System inverter is the ABB Aurora inverter, a European brand of inverter that is well-proven globally. Like the Sungrow inverter, they come with a 10 year product warranty through the MASH Solar Bulk Buy. Learn more and see the datasheets here.
Key features:
Highly efficient at converting sunlight into power that can be used in your home.

The conversion efficiency for ABB inverters is between 97-98% in peak conditions, this makes it one of the most efficient solar PV inverters on the market today.

Easy-to-use WiFi monitoring

Provides live data on how much solar is being generated by your system – as well as how much is consumed in your home and exported/imported from the grid. The solar monitoring is presented in a user-friendly format accessible via mobile phone or computer.

Tough enough to withstand extreme weather conditions

Rated to operate in temperatures ranging from -25°C to 60°C

Export limiting functionality

Can comply with any export limits set by the network distributor without the need to invest in additional hardware or software

Technologically advanced

Built-in connectivity for micro-grid integration
---
Prices
$5,330
$7,205
$1,073-$1,235
$6,485
$8,295
$1,380-$1,588
$7,600
$8,790
$1,533-$1,765
$11,375
$14,080
$2,453-$2,824

---
3-4 year payback
Investing in solar is a no-brainer for most households – particularly if you can shift your electricity usage, as much as possible, to the daytime. That's because you are using free electricity from your solar power system to run your appliances rather than having to buy it from the grid.
If you are eligible for the Victorian Solar Homes Rebate – worth up to $1,850 – the economic justification for going solar is even more compelling. Here's an example…
First you get a quote. Then you apply for the Victorian Solar Homes Rebate.
Once you've received confirmation that you are eligible for the rebate, you place an order for (as an example) a 3.3kW Standard Solar System priced at $4,480 inc GST.
The actual amount of money you pay the solar supplier is $2,630 ($4,480 – $1,850). Better still, if you opt for the government interest-free loan available via the Victorian Solar Homes Rebate, your out of pocket costs for going solar would be reduced to $780 for this size system ($2,630 less the state government interest-free loan of $1,850)
You check out your bill savings. If you are at the lower end of the estimated bill savings range**, you would be saving around $767 off your electricity bill in the first year.
The result? A payback on your solar system of 3.6 years!
What's the difference between the Standard and Premium Systems?
The difference between the Standard and Premium Systems is the inverter. (The panels are the same). Having said this, both inverters offered through this bulk-buy have a 10 year product warranty – so you get peace of mind that your solar power system is going to deliver the goods, no matter which one you choose.
Notes about the pricing and projected bill savings
*This is the pricing for the supply and installation of solar power systems for a standard installation and is indicative only. These prices are inclusive of the Federal Government's Small-scale Technology Certificates and do not include the rebate available from the Victorian State Government under the Solar Homes program.
If you are eligible for the Victorian Solar Homes rebate for a solar power system, you will receive up to $1,850 off the cost of your solar power system which will be deducted from the price of your system. Prices are inclusive of GST.
To get accurate costings and a quotation for a solar power system on your home or business, please request a quote using our online form or register your interest by calling the bulk-buy team on 1300 466-274. Prices are subject to change without notice.
** This is an estimate of the amount of money you may save off your annual electricity bill based on a number of assumptions which include: each kW of solar installed generates 3.7 kilowatt hours of electricity per day throughout the year, you are buying your electricity from the grid at 25c per kilowatt hour on a flat tariff, you are exporting all the solar that you don't use in the home and getting 12 cents per kilowatt hour for these exports. The lower amount in each range is where you use 40% of the electricity generated by your solar power system in your home, and that you export the rest to the grid. The higher amount in each range is where you use 60% of the electricity generated by your solar power system in your home and that you export the rest to the grid.
Also available Solaria Power XT® Pure Black™ Solar Panels
Ask for a Quote!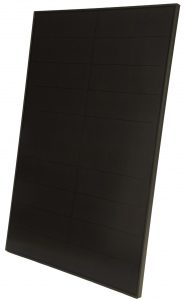 25 comprehensive product warranty as well as a 25 year performance warranty.
Solaria panels have an efficiency rating of 20.5% making them one of the most efficient panels on the market. Conventional panels typically achieve 15-17% efficiency.
Solaria panels produce 20% more power than conventional panels. This is because traditional panels waste over 10% of their surface area with inactive areas and visible circuitry that don't generate power. With Solaria's patented technology, circuitry is hidden under shingled layers of cells so that virtually all of the panel generates power – not just 90% of it.
Solaria panels will produce power even when they are partially shaded, unlike conventional panels which can lose up to 100% power when even 10% of the panel is shaded.
With an all-black finish including black frames, black screws and no visible wiring or silver 'stripes', Solaria panels are designed to complement the aesthetic appeal of your property. Compared to blue panels with silver stripes, the all-black Solaria panels look modern and will add to the visual appeal of your home.