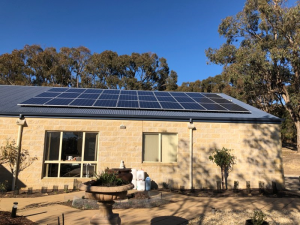 There are two government incentive programs to help householders go solar – one from the Victorian Government, the other from the Federal Government.
1/ Victorian Government Solar Homes Rebate
The Victorian State Government's Solar Homes Rebate is worth up to $2,225 for eligible households.
The rebate program offers:
interest-free loans in addition to the $2,225 solar panels rebate
solar battery rebates – worth up to $4,839 (although this is not available currently in the Mt Alexander, Macedon Ranges, Bendigo or Hepburn Shire areas)
Note: The Victorian Government's solar panels rebate will reduce to $1,888 on January 1 2020 and again on July 1 2020 dropping to $1,850.
2/ Federal Government 'Solar Rebate'
The Federal Government 'rebate' is known as Small-scale Renewable Energy Scheme under which Small-scale Technology Certificates (STCs) are issued.  The STCs are worth around $630 per kilowatt of solar installed (at March 2019) – so on a 5kW system, the STCs are worth around $3150.
This amount is almost invariably treated as a point-of-sale discount, which means that the price you are quoted for a solar power system – in almost all cases – is net of the value of the STCs. There's a great article that explains STCs in layperson's language here.