The solar power systems available through MASH – and supplied and installed by Specialized Solar – are high quality, reliable, robust systems that are well suited to the needs of Australian households, businesses and farms in our region. No matter whether you choose to go with the MASH Standard System or the MASH Premium System, they are both excellent systems that are guaranteed – under warranty – to produce the power you'll need to cut your electricity bills and reduce your CO2 emissions.
MASH Standard System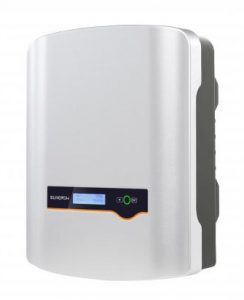 Inverter: Sungrow
10 year product warranty
Made by Sungrow, China's largest inverter manufacturer with 15% global market share
Australian industry authority – Clean Energy Reviews – rates Sungrow inverters as one of the top 5 string inverters for Australian households.
Sungrow inverters can achieve up to 99% efficiency. This is a measure of how efficiently the inverter can convert the power collected from your solar panels into electricity which can be used in your home.  It is one of the key stats to check when comparing inverters.
Sungrow established an office in North Sydney more than six years ago. Sungrow Australia now has one of the largest solar inverter teams in Australia covering sales, technical support, projects and after sales service. It is well-regarded for the fast, efficient technical support and the excellent after-sales service it provides for warranty claims – a big reason why this inverter has been chosen for the MASH bulk-buy with Specialized Solar.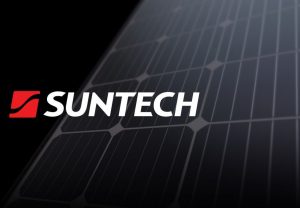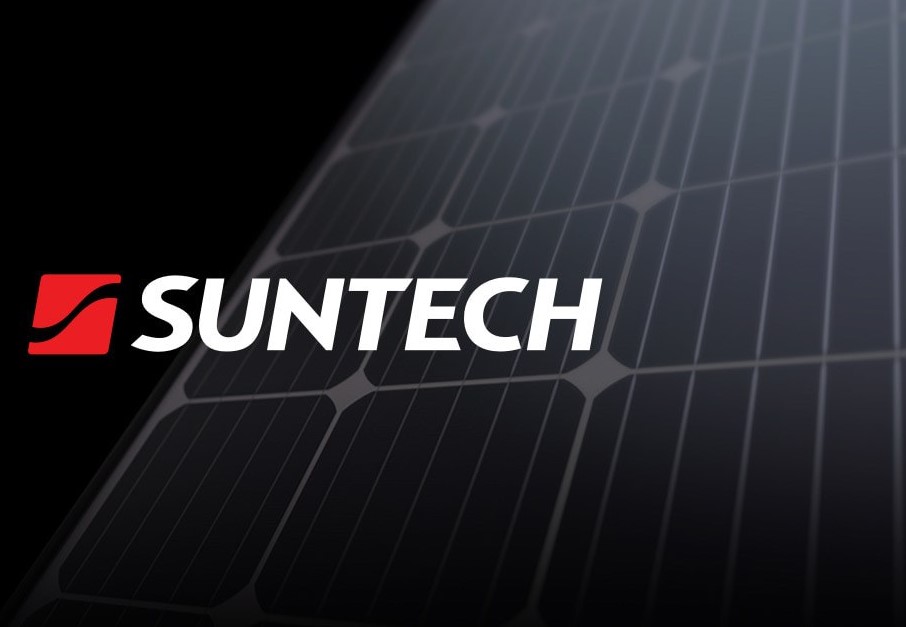 Panels: Suntech 330 watt
15 year product warranty
25 years performance warranty
Made by Suntech Power, a Chinese solar manufacturer established in 2001 with operations worldwide
High efficiency rating (avg 19.6%) – the average rating for most panels is around 15-18%.
Suntech has vast experience in solar installations in both large and smaller projects in Australia.  Throughout its 13+ years supplying solar panels to the Australian market, Suntech has developed a customised portfolio of solar panels designed to perform at high levels of efficiency and reliability in the Australian climate.
Suntech guarantees a 97% power output in the first year, with nominal output decreases of no more than 0.7% through the module's 25th year. This means that in the 25th year after the warranty start date, Suntech guarantees that their panels will produce 80.2% nominal power, making it one of the best performance warranties on the market.
Suntech panels have the lowest warranty claim ratio in the industry, according to leading third-party insurers.
MASH Premium System
Inverter: Sungrow (as above)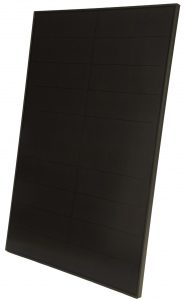 Panels: Solaria Power XT® Pure Black™ Solar Panels
 25 comprehensive product warranty as well as a 25 year performance warranty.
Solaria panels have an efficiency rating of 20.5% making them one of the most efficient panels on the market. Conventional panels typically achieve 15-17% efficiency.
Solaria panels produce 20% more power than conventional panels.  This is because traditional panels waste over 10% of their surface area with inactive areas and visible circuitry that don't generate power. With Solaria's patented technology, circuitry is hidden under shingled layers of cells so that virtually all of the panel generates power – not just 90% of it.
Solaria panels will produce power even when they are partially shaded, unlike conventional panels which can lose up to 100% power when even 10% of the panel is shaded.
With an all-black finish including black frames, black screws and no visible wiring or silver 'stripes', Solaria panels are designed to complement the aesthetic appeal of your property. Compared to blue panels with silver stripes, the all-black Solaria panels look modern and will add to the visual appeal of your home.