Local solar business appointed as the supplier & installer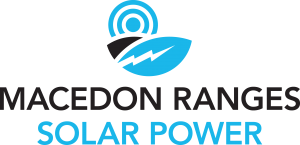 The organiser of MASH – the Central Victorian Greenhouse Alliance – has appointed a local, Australian-owned solar company for the current round of the MASH and Hepburn Solar Bulk-Buys – Macedon Ranges Solar Power.

Located in Gisborne, Macedon Ranges Solar Power is a family-owned business that has been operating for 10 years. They are a Clean Energy Council (CEC) Accredited Retailer and have a strong focus on customer service, borne out by customer reviews:
"The MASH solar provider, Macedon Ranges Solar Power, were responsive to our questions and were very quick to install our system. We felt that they gave us the right advice in terms of what system size we needed to meet our requirements.  Based on the numbers, our 5.23kW solar system will pay for itself in around 2.7 years, if we take into account the Solar Homes rebate." – Imogen, Castlemaine, 04/2019
"The MASH solar supplier, Macedon Ranges Solar Power, were great – efficient, professional and kept me informed about what each step involved. I was amazed by how quick they were too – my system was installed in less than a month from when I registered with MASH." – Lee Nicholls, MASH participant, 04/04/2019
"Based on the recommendation from the MASH solar supplier, Macedon Ranges Solar Power, we purchased a 6.33kW solar system with a Fronius inverter and 23 JA Solar panels. The communications with Macedon Ranges Solar Power were good and the installation met our expectations." – Malcolm Sutherland, Mandurang, City of Greater Bendigo, April 2019
"Highly recommend Macedon Ranges Solar. Very professional and excellent pricing." – Steph Sharp, 02/2019
"Quality components, fast efficient service, easily to talk to and contact, great price." – Neil Grant, 11/2018
"Nothing but quality from Luke and his team. Professional and always willing to assist after the install." – Sean Nicholls, 09/2018
Successful track record with MASH
The MASH team has worked very closely – and successfully – with Macedon Ranges Solar Power and their owner, Luke Walford, over the last four years or so, in his capacity as a subcontractor for our bulk-buys. Now, we are delighted that they have stepped up to take on the full role of solar supplier as well as installer.
Greater control over every aspect of the process
One of the advantages to customers 'going solar' with Macedon Ranges Solar Power is that they manage all aspects of the solar installation process internally within their business.  That means that they do everything – from the initial estimate through to installation – with people who work for their business and are on their payroll, including the installers.  They believe that this provides them with greater control over all aspects of the process.
A quality process that leaves nothing to chance
Macedon Ranges Solar Power have a very strong, robust installation process. They will arrange a site visit for every participant in the bulk-buy program to initially assess household usage from past electrical bills, discuss preferred position of panels and potential shading concerns.
Once the order is confirmed, you will be contacted to book a technical pre-installation visit. This is a more detailed assessment conducted by a solar technician to measure the roof for correct fitting of panels, check existing electrical infrastructure and conduct a detailed shade analysis to ensure optimum efficiency of the panels. We have found this vital for ensuring that the system is designed correctly and any technical issues are identified at the outset.
Nine steps to going solar with Macedon Ranges Solar Power.  Click here to learn more.