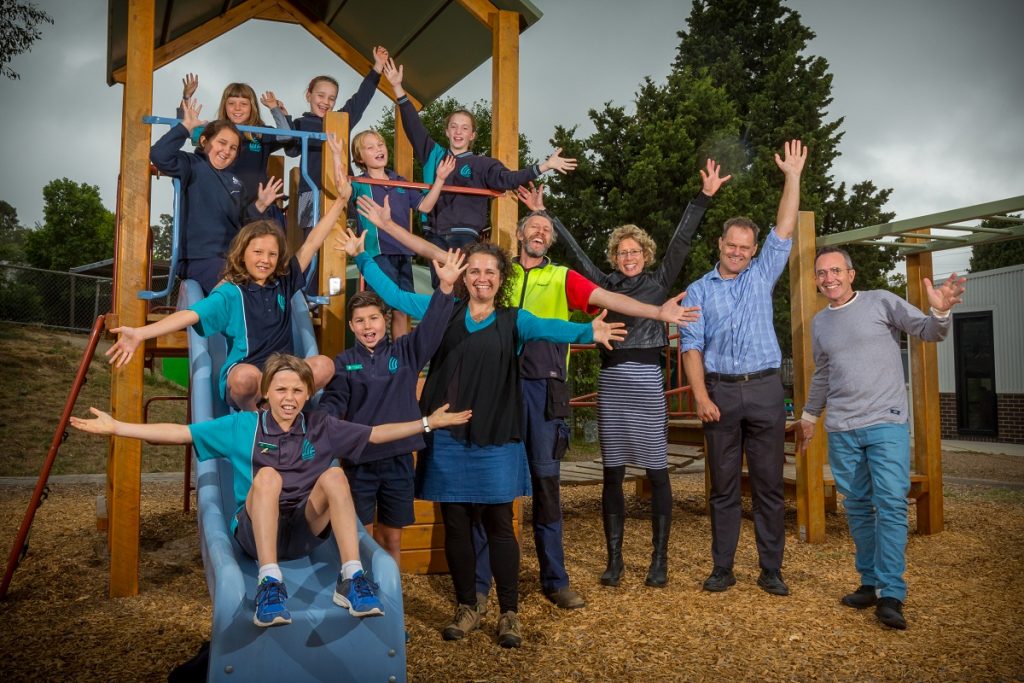 Audience members of next month's Castlemaine State Festival are getting behind the festival's innovative new community solar project. Already hundreds of dollars have been raised towards a range of community solar projects as part of the festival's aim to reduce the CO2 problem by offsetting its emissions.
Winters Flat Primary School and Castlemaine Goods Shed redevelopment are set to be beneficiaries with possible new solar systems, should sufficient funds be raised from the community and festival supporters.
"We've been delighted with the support shown so far for this initiative", said Martin Paten, Castlemaine State Festival Director. "We hope that lots more people will want to do their bit to help get these solar projects off the ground by making a donation when they buy tickets. Donations of just $2 per ticket are equivalent to making that festival experience carbon neutral and are part of the festival's efforts to take a leadership stance on climate change.
Paul Frye, Acting Principal at Winters Flat Primary School said, "We're thrilled to be part of this project.  Not only would an additional solar system help cut our electricity bills, but it's a great way to get our students engaged about the need for more renewable energy and the power of grassroots action to deliver results."
The Hub Foundation, a Castlemaine not-for-profit set up to help reduce CO2 emissions in the Shire initiated the community solar project in partnership with the festival.  The Hub is also sponsoring an action-based environmental work in the Festival, the Garden of Earthly Delights.
For more information and to make a donation, visit castlemainefestival.com.au or the festival box office at Castlemaine Market Building, 44 Mostyn Street, Castlemaine.