Are you connected to the grid – but would like to be more self-sufficient in terms of electricity?
Would you like to store your excess solar power and use it when sun's not shining – rather than exporting it back to the grid?
Are you frustrated by power blackouts?
The MASH bulk-buy can help!
For households connected to the grid – and wanting to add battery storage – MASH is offering the BYD B-Box Battery Storage together with the Solis Energy Storage Inverter.
There are two options:
10kWh battery storage system
13.8kWh battery storage system
Both options can be added to ANY existing solar photovoltaic system. They include protection against power outages – so your lights stay on even if the grid goes down!
The prices for each of these systems, fully installed, including GST – based on a standard installation – are:
10kWh system (battery + inverter): $12,499 inc GST
13.8kWh system (battery + inverter): $13,499 inc GST
10 year product warranties on the BYD B-Box batteries and the Solis Energy Storage Inverter
Note: We were offering the Tesla Powerwall 2 in the first half of 2018, however due to lack of availability we have switched to the BYD/Solis solution, which offers value for money, similar functionality – including blackout protection – and is well-proven. 
BYD B-Box Battery /  Solis Energy Storage Inverter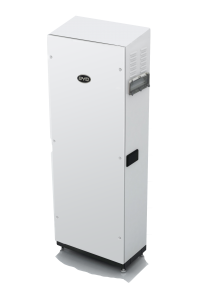 The combination of a BYD B-Box Battery and the Solis Energy Storage Inverter provides the following benefits:
Powers your home when your solar panels aren't producing enough electricity to supply your appliances – for example, in the evenings.
Provides you with power, even when there's a black-out (assuming that the battery is charged). Not all grid-connect battery storage systems provide blackout protection.
Can be added to any existing solar photovoltaic system.
Competitively priced in relation to the Tesla Powerwall 2 (which is currently unavailable) and other battery storage systems.
The battery technology (Lithium Iron Phosphate) used in the BYD Battery is considered one of the safest types of battery technology on the market.
What are the advantages of the BYD B-Box Battery?
The BYD B-Box Battery uses Lithium Iron Phosphate (LiFePO), as opposed to the other main type of Lithium Iron technology (Nickle Manganese Cobalt) which is used in the Tesla Powerwall 2 battery.
The advantages of Lithium Iron Phosphate are:
Safety
LiFePO4 batteries are best known for their strong safety profile, the result of extremely stable chemistry.  Lithium phosphate cells are incombustible, which is an important feature in the event of mishandling during charging or discharging. They can also withstand harsh conditions, be it freezing cold, scorching heat or rough terrain.
Long lasting
Long life, slow self-discharge rates and less weight make lithium iron batteries an appealing option as they are expected to have a longer shelf life than lithium-ion. So if you're looking for a battery to stand the test of time and charge quickly, LiFePO4 is the answer.
Environmentally-conscious choice
LiFePO4 batteries are non-toxic, non-contaminating and contain no rare earth metals, making them an environmentally conscious choice.
Source: https://relionbattery.com/blog/what-is-lifepo4-and-why-is-it-better-choice
Product datasheets
Product warranties
BYD B-Box Battery (13.8 kWh and 10.24 kWh) – 10 years product warranty
Solis 5kW Energy Storage Inverter – 10 years product warranty
These product warranties exceed the basic minimum warranty and come as standard when you purchase through the MASH or Hepburn Solar Bulk-Buys.
About BYD
BYD is the world's largest manufacturer of rechargeable batteries  Those three letters stand for Build Your Dreams.  BYD is listed on the Hong Kong and Shenzhen Stock Exchanges, with revenue and market capitalization each exceeding RMB 100 billion.
"BYD is a massive Chinese company headquartered in Shenzhen, a city of 12 million immediately north of Hong Kong.  Many people have not heard of BYD despite it being bigger than Tesla.  BYD has around 220,000 employees and a market capitalization of about $22 billion.  That's over $900 per Australian. " – source Solar Quotes