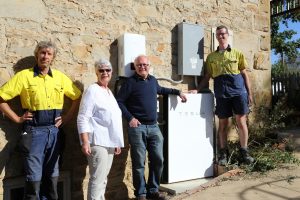 Do you want to become more energy independent? Would you like to store your excess solar power and use it when sun's not shining? Are you frustrated by power blackouts?
The MASH bulk-buy can help. Request a quote today!  The Tesla Powerwall 2 price is $12,650 inc GST for a fully installed system. 
MASH is offering the Tesla Powerwall 2, the revolutionary home battery system that helps you make the most of electricity generated by your solar panels whilst staying connected to the grid.
Tesla Powerwall 2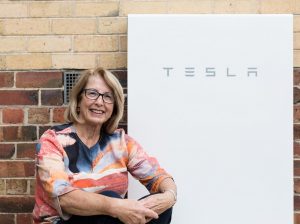 Tesla Powerwall 2 is a fully integrated battery system that powers your home when your solar panels aren't producing enough electricity to supply your appliances – for example, in the evenings. You can also use it to charge from the mains grid via lower-priced off-peak power.  Plus – unlike many other batteries – it provides power in the case of a blackout, assuming that it has been charged.  Not all grid-connect batteries provide blackout protection.
Powerwall 2 can be retrofitted to many existing solar power systems thanks to its inbuilt DC-AC inverter.  So if you've already got a solar PV system and want to add batteries, you can with the Telsa Powerwall 2.  You won't need to buy a separate battery inverter.  The Tesla Powerwall 2 is an 'all-in-one' solution.
Download the Tesla Powerwall 2 datasheet
Why buy Telsa Powerwall 2 via MASH?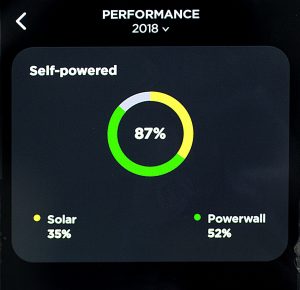 As well as offering competitive prices on Powerwall 2, MASH's solar provider, Energy Matters' parent company is a Tesla Powerwall Certified Installer. This means your battery purchase will be supported by highly trained and qualified technicians who are required by Tesla to provide you with a superb level of customer service. It comes with a 10-year product warranty.
Double the capacity of the original Powerwall
Tesla Powerwall 2 AC has double the capacity of the original Powerwall – 13.5 kWh of usable energy storage capacity. It also has a much greater power output capability of 7kW peak and 5kW continuous.
The battery has an 89% round-trip efficiency and up to nine batteries may be installed together for homes with greater energy needs.
The wall or floor mounted system enables Powerwall units to be "stacked" using a special frame.  It can be installed inside or outside.
Safe and maintenance-free
Older generations of deep-cycle (home) batteries can be dangerous in the hands of inexperienced users; bulky, expensive to install and difficult to maintain.
In contrast, Powerwall 2's lithium ion battery use Tesla's proven automotive battery technology to power your home safely and economically – and requires no maintenance!
The system is "touch-safe", with no live wires or bulky vents.
How a Tesla Powerwall 2 AC Battery Works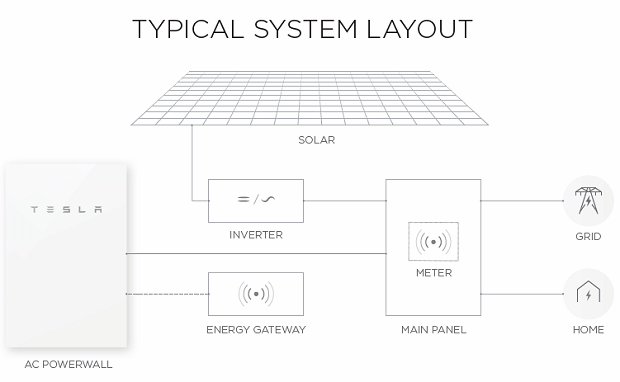 Solar panels convert sunlight to DC (Direct Current) electricity.
The solar inverter converts the DC electricity to AC (Alternating Current) and supplies power to appliances in the home.
If surplus solar electricity is available, this can be used to charge the Tesla Powerwall 2.
The battery storage unit can also be charged using cheap off-peak mains electricity.
Tesla Powerwall 2 can supply AC electricity directly to the home.
If the Tesla Powerwall 2 AC battery is fully charged and the electricity needs of the household are being met, any surplus power generated by the solar panel system is exported to the mains grid.