A celebration of cycling and community in Castlemaine took place on Wednesday the 12th of October as part of the National Ride to Work Celebrations. The community bike ride began at The Hub Plot in Templeton Street, before cyclists descended south down Barker Street to Forest Street, returning to The Hub Plot for brekkie, entertainment, speeches and music.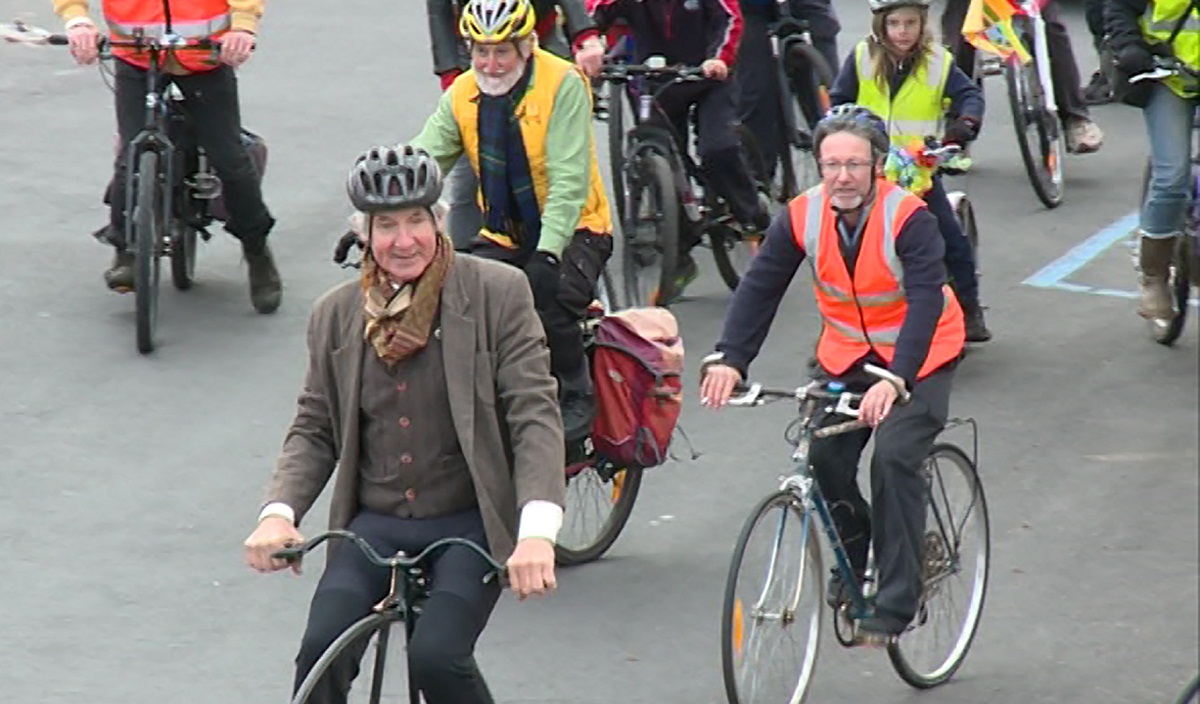 Around 100 cyclists, volunteers and supporters enjoyed a delicious brekkie using locally sourced produce prepared by The Growing Abundance Project. Eric the Red from Castlemaine Circus provided an impromptu circus workshop for the children, MC Jan Wositzky shared a bike poem before introducing speakers Greg Waddell, leader of a new bicycle advisory group and Darren Fuzzard, CEO of Mount Alexander Shire Council.
Prizes kindly donated by The Bike Vault were awarded for the best decorated bikes, and the crowd also had the opportunity to view a vintage bike display, including bikes which were made in Castlemaine. The Maine Song Choir farewelled the crowd with bike themed songs.
The Hub Foundation Castlemaine hosted the event with the support of the Mount Alexander Sustainability Group and Mount Alexander Shire Council.