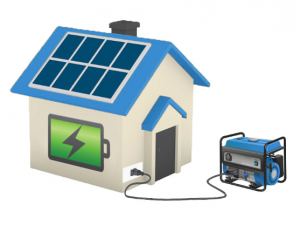 The MASH team is delighted to announce that we will shortly be offering off-grid solar and battery storage systems for households across central Victoria.
We are partnering with Off-Grid Energy Australia who specialise in off-grid systems and have the scale and capacity to service residential customers in the areas where MASH is offered.
If you would like to receive the launch email in early December 2018 with details of what we will be offering – including guideline prices – please complete the form below.
Please note that off-grid systems are typically most suited to properties that do not have a connection to the main electricity grid. If you are connected to the grid and are keen to investigate battery storage, we suggest you check out the MASH on-grid battery storage system that we provide – click here for details.