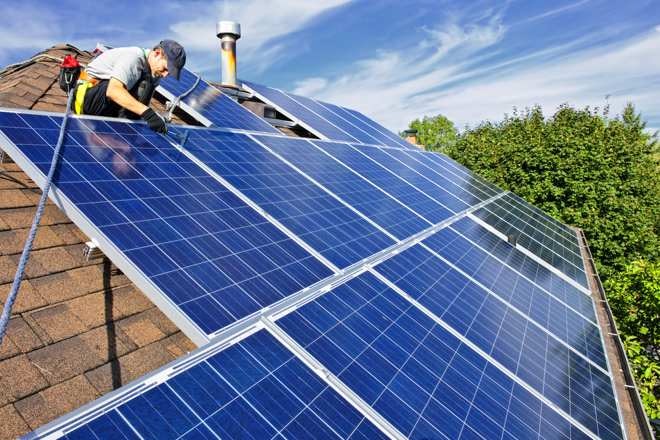 The Victorian State Government announced on 19 August 2018 a new rebate for solar panel systems – worth up to $2225 for eligible households. It is available for solar panels systems (ie solar photovoltaic systems) installed from 19 August 2018.
Note: This new rebate is IN ADDITION to the Federal Government Small-scale Technology Certificates rebate for solar and the solar feed-in-tariffs.
Who is eligible?
To be eligible your household must meet the criteria which includes:
a combined annual household income before tax of $180,000 or less;
you are the owner-occupier of a property valued at $3 million or less; and
you don't currently have solar panels installed OR you had a solar panel system installed before the commencement of the Premium Feed-In Tariff (PFIT) on November 1, 2009.
Not-for-profit community housing providers will also be eligible to apply for a rebate on behalf of their tenants.
Full eligibility criteria on the State Government's website.
4.05kW MASH system now only $3,405
So what does this mean if you are interested in buying a system through the MASH community solar bulk-buy? Well, a MASH 4.05kW system would end up costing you $3,405 (current MASH Standard system price is $5,603 less rebate of $2,225). And if you buy a MASH Standard 5.13kW system the price with the rebate will be $3,925. This is based on our understanding of the information provided on the State Government's website.
How will you get this rebate?
At present, the State Government has not announced details as to how to apply for this rebate. They recommended that anyone who is interested register for updates here.
Request a quote – 2 ways
If you want to learn more about what this new rebate could mean for you, you can register for an obligation-free quote in two ways:
Call the MASH team on 1300 466 274
Complete an obligation-free expression of interest here.
This is the State Government's information page about the new rebate: http://www.solar.vic.gov.au/
Here is the State Government's news release, dated 19 August 2018, about the rebate.