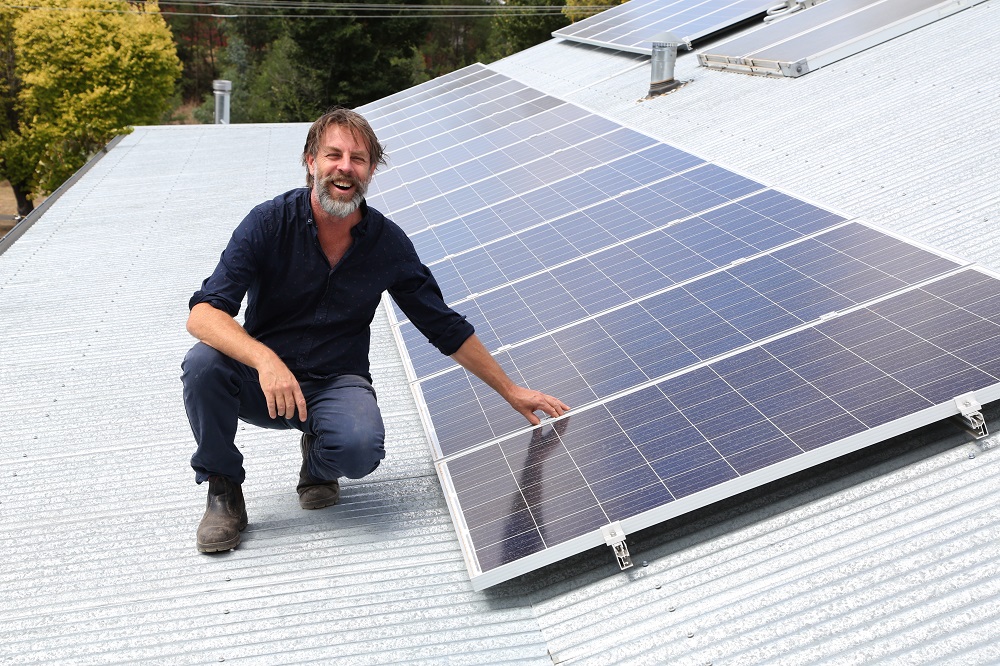 We've done the legwork for you!
The MASH bulk-buy makes it easier for households to 'go solar' and add batteries by offering high quality systems that represent great value for money.
New Solar Rebate – up to $2225
And now the cost of going solar has become even more affordable with the State Government announcement on 19 August 2018 about a new solar panel rebate worth up to $2225.  Get the latest news we have about the rebate here.
MASH Supplier Selected through Public Tender
The MASH team has gone through a competitive public tender (overseen by the Alternative Technology Association) to find the best possible supplier, with high quality solar PV and battery storage systems – at discounted prices.  Essentially, doing the homework for you!
That's one big reason why we've earned the support of Councils and sustainability groups across our region.
We've appointed Energy Matters, a CEC Accredited Solar Retailer, as the supplier for this fourth round of MASH – as well as MASH's sister bulk-buy, The Hepburn Solar Bulk-Buy. Both bulk-buys kicked off on the 16th of April 2018 and will continue into 2019.
And because we're a not-for-profit motivated by wanting to do 'our bit' to help cut CO2 emissions, we can pass the bulk of these discounts onto you.
Looking for pricing on batteries? Learn more here.
Prices for MASH Solar PV Systems
Both the Standard and Premium MASH systems use the same high quality 270 watt Flex panels.  The difference between the systems is the inverter – with the Standard System using the lower price Solis Inverter and the Premium system using the higher price SMA inverter. Both inverters are well-proven for their quality and come with a 10 year product warranty so, perhaps unsurprisingly, we are finding that most people are choosing to go with the lower priced option.
The prices shown below include all components and installation, as well as GST. They are the prices for a typical standard installation on single phase power. When you request a quote from our supplier, Energy Matters they will provide you with a price for a system that meets your needs, is based on your electricity usage and takes into account any special 'non-standard' aspects of the solar system required for your home (such as shading, flat or tiled roof etc).
Note: These prices exclude the new solar rebate from the Victorian State Government which is worth up to $2225 for eligible households.
$6,080

$7,080

$993 - $1,180
$6,680

$7,680

$1,257 - $1,495
Solis Inverter

Flex 270 watt panels

Professional installation by Clean Energy Council accredited installer
SMA Inverter

Flex 270 watt panels

Professional installation by Clean Energy Council accredited installer

More Product Info
A payback of just over 5 years*** on a 5kW system!
With electricity prices rising and solar prices falling, solar can make good financial sense for many households.  In a nutshell, the more solar power you can use in your home, the more you'll save. It's that simple!
***For example, you could save around $1,425 off your annual electricity bill with a 5.13kW system assuming that you use 75% of the solar power produced by the system in your home.  If you use 50% of the solar power, the savings would be around $1,257 per year.  This equates to a simple payback of just under 5 years on a 5.13kW MASH Standard System costing $6,150.
Pricing: the 'not-so-fine print'
*Prices are indicative for standard installations and include GST.  Prices are for all elements of the solar PV system including installation.  Tailored quotes are provided to each household upon request.  Prices are subject to change without notice.
**This is the approximate amount you might expect to save on your electricity bill in the first year of going solar. The lower figure assumes that 50% of the solar produced by your PV system is used in your home, with the rest exported to the grid at a feed-in tariff of 11.3c/kWh.  The higher figure is based on 75% of the solar produced by your PV system being used in your home.  The savings are based on the assumption that solar power used in your home is saving you from buying electricity from your retailer at 25c/kWh.