Here is the product info, including datasheets, for the solar panel systems available through both the MASH Community Solar Bulk-Buy and our other bulk-buy, the Hepburn Solar Bulk-Buy.
Solar Panels – made by Flex
12 year product warranty
25 year performance warranty
Rated by solarquotes.com.au as one of the most trusted brands of panels available in Australia.
Both the Standard and Premium solar PV systems available through our bulk-buys use the same high quality solar panels – Flex 270 watt panels.
Flex solar panels are made by one of the largest solar manufacturers outside of China, Flex. Flex is headquartered in California, with state-of-the-art manufacturing and design hubs across 30 countries.
These smart all-black Flex 270 watt panels are tested beyond industry standards for Potential Induced Degradation.  This means they won't degrade, providing optimal energy output for the full 25 years of their warranty.
Designed to work in low light, the high-transparency glass has an anti-soiling coating that requires minimal maintenance. They are made to withstand Australia's extreme weather, and come with a 12 year product warranty.
Flex solar panels are mounted on systems purchased through our bulk-buys using the high quality SunLock Solar Panel Mounting system – made in Australia, with a 10 year warranty.
Standard System – The Solis Inverter
10 year product warranty
Rated by solarquotes.com.au as one of the most trusted inverter brands available in Australia.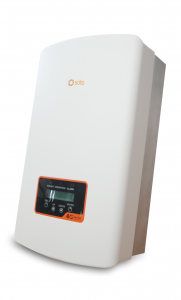 The inverter for the MASH Standard System is Solis, an award winning inverter made in China by Ginlong Technologies Co Ltd.
Solis has an office in Australia which provides outstanding customer support and fast turnaround times, a requirement for all MASH system components.
With more than 20 years of engineering pedigree and a long history of excelling in Australian conditions, Solis inverters have been proven to be very economical inverters offering rock solid performance.
Solis inverters meet all AS/NZ 4777 requirements and are listed as Clean Energy Council (CEC) approved inverters.
Solis is a rock solid inverter and has more functionality than I thought. – Morgan Kurrajong, Owner, Universal Power & Light, Castlemaine and one of the CEC Accredited Solar Installers for the MASH community solar bulk-buy
Solis inverters won the prestigious EuPD Research Top Brand PV Inverter Brand Award in 2016 (United Kingdom). Parent company, Ningbo Ginlong Technologies, was named in multiple categories of 2016's China PV Industry's Most Innovative Enterprises Awards.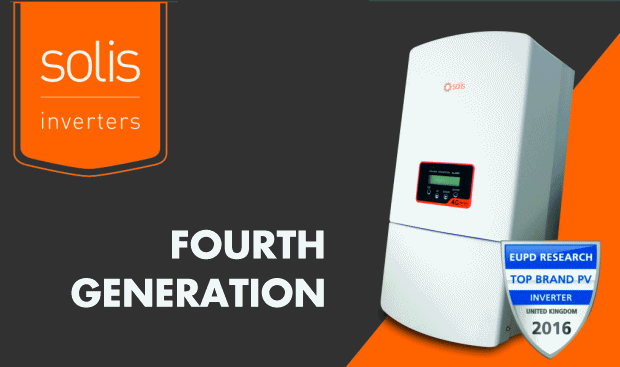 Solis Inverters – General Characteristics
97.5% – 98.3% maximum efficiency; depending on model.
Export limiting functionality included as standard – learn more about why this could be important for you.
Ultra wide input voltage range.
User-friendly monitoring app available.
Numerous protection functions.
Very low failure rate.
Premium System – The SMA Inverter
10 year product warranty
Rated by solarquotes.com.au as one of the most trusted inverter brands available in Australia.
The inverter for the Premium solar system available through our bulk-buys is SMA.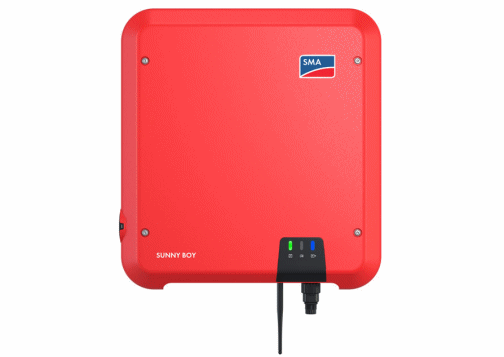 With over fifty gigawatts installed globally, SMA is a leader in solar inverter technology and manufacturing; with divisions in nine countries on four continents. It has has a history of more than 35 years in the development of power inverters – far longer than most of its competitors. The SMA inverter has been the quality benchmark in the solar inverter industry for decades. SMA inverters are characterised by a particularly high efficiency and are one of the most popular choices for Australian solar power system installations.
The company employs more than 3,000 people on four continents in twenty countries, including Australia so you can rest assured your purchase not only comes the backing of Energy Matters, but SMA staff on the ground locally.
German engineering – German quality. SMA continues the tradition; providing high yield devices and superb reliability.
SMA Inverter Characteristics
Quality construction and designed in Germany.
High conversion efficiencies.
Robust – perfect for Australia's often harsh conditions.
Excellence in after sales service and support.
Solid warranties, rapid turnaround and low warranty claims.
Monitoring capabilities and access to Sunny Portal, which features almost infinite options for analyzing data and visualizing yields.